CoCoRaHS
Data from CoCoRaHS.org which is the Community Collaborative Rain, Hail and Snow Network.

Station Number: MI-PI-1
Station Name: Rogers City 0.2 WSW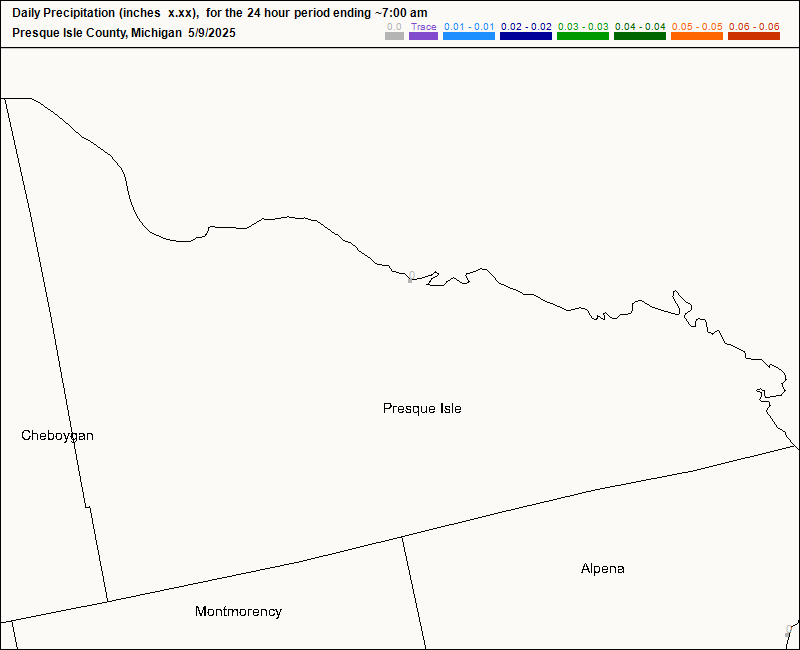 ---
Interactive Precipitation map of Northern Michigan is here CoCoRaHS Northern Michigan
---
CoCoRaHS needs more volunteer observers in Northeastern Michigan. The Flyer in the link explains what is involved. There is a commitment of time and effort required, especially in the winter months with snow observations.
CoCoRaHS Flyer
Application to Join
---